Adam Jennings
"In one workshop, Courtney helped me compartmentalize my issues and recognize solutions available to me. She offers ways to open doors that lead to success and well-being for anyone willing to meet her there. Her encouragement every step of the way is inspiring! Needless to say, the year that followed that workshop was a thousand times better. Thank you so much!"
Nick Gehlfuss, Chicago Med
"I don't know what I don't know," is a common phrase and universal truth. But how do you go about changing that? One way is Courtney Rioux! Her positive, laid back, yet direct energy showcase her passion for helping people. She illuminated what was standing in my way. I am grateful and lucky to have experienced her talent.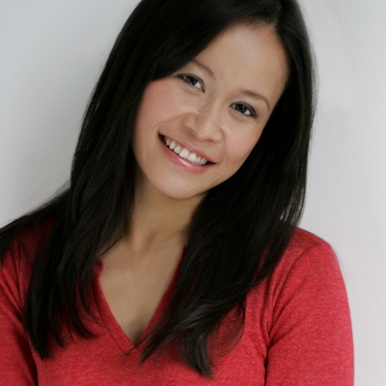 Christine Bunuan, Miss Saigon National Tour
I had an incredible year thanks to Courtney and the program…Thanks Courtney for your service to artists everywhere!
As artists, we are constantly working on our craft. Acting classes here, voice lessons there, dance, on-camera, the list goes on. But how helpful are all those things when your spirit is feeling even just a little uninspired, sad, or rejected? I highly recommend taking a moment to take care of YOU. When you stop to take care of you, for even just a second, you are able to give so much more to your craft, your relationships, the community, to the Universe.
Jenny Polson, Actor
Courtney made me feel very comfortable asking even the most basic of questions. I was clueless! It was all so overwhelming… facing my fear and even knowing where to start. She gave me direction and tools that otherwise would take forever to compile. She also followed through with everything she said she would even after our initial conversation. I was able to create an email signature based on her suggestions and felt so much more equipped to have educated conversations when I dealt with people in the industry. I loved that she's available via FaceTime!
Matt Rosin, Actor
Before working with Courtney, I was muddled… very set in a mindset that was too negative. However, she came highly recommended and our first meeting was great. I always feel like a million bucks walking out the door. Courtney gives me focus. I can let minutiae derail me if I don't have a step-by-step plan. Also, you remind me that I can focus on my strengths and not repeat the mistakes of my past. I'm now auditioning out of my comfort zone with success. Too many professional positives to mention. My life is so filled with healthy thoughts and my happiness is solid.
Jimmy Caruso, Actor
Courtney made me BELIEVE in myself and the gifts that were given to me. The best thing about working with her is her openness. She is REAL. I have accomplished SOOOO much in my acting career since the first time we met... including becoming a SAG Union actor! I trust in myself and am not always second guessing what I do. I don't worry what others think of me. I have become a better person. No matter what, I always walk away with something new that I can use to improve myself.
Kelly Tietjen, Actor
I was lost, and vulnerable about opening up. I didn't want to admit that I needed help, but enough people were raving about Courtney, so I was like, okay I have to see what the hype is about! Once I did, it was so rewarding. I found a community of people going through the same struggles. Courtney provides a safe space. She gives people sincere encouragement and confidence. She means business, but her heart is pure creativity and light. Since working with Courtney, I've put up a solo show (something I never thought I'd have the courage to do in a million years) and signed with an agent!
Maria Knoll Benner, Actor
Courtney has a gift for communicating with people. She really takes time to understand the individual, their goals, and other factors that affect the pace of action. She asks questions to clarify the desired outcome, directions to take to get there, and helps assess what works best for the individual. She helped supercharge me to move forward, clarify short and long-term goals, and take action towards them.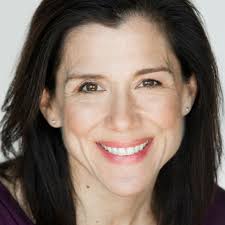 Ilyssa Fradin, Actor
I was noncommittal. Courtney and I were new friends and I didn't want to feel judged. I won a session and enjoyed it because she promised it would be separate from our friendship. Courtney gave me problem solving ideas and action steps right away. She is direct, creative, and practical. I've made good changes I still use and still have goals to achieve.
Philena Gilmer, Actor + Entrepreneur
Courtney offers thought provoking, honest, supportive conversation and exercises to move past problems and blast into an open space of opportunities. Since I started working with Courtney, I have not only grown as an artist, but also in my relationships—learning to let things change and evolve, and also setting boundaries. I also started a side business that has nothing to do with acting but is such a better "day job" for me and I'm having a blast!!!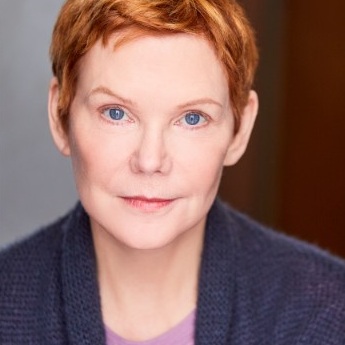 Rainee Denham, Actor
I wanted fresh, experienced, and objective input to further my career. Courtney understands the challenges of being an actor, and provides insights to re-frame limiting beliefs that aren't conducive to success. Some of these things are tough, but I feel supported. I definitely have followed Courtney's advice and am already getting more auditions!
Megan Corse, Actor
Courtney is very easy to talk to! I know I can tell her the truth about a feeling or circumstance, and she'll have an anecdote or exercise to help overcome whatever it is I feel is holding me back. The exercise of writing down my goals every day for 3 months has been life changing. I am still at the beginning of achieving them, but using them like a daily mantra has given me feelings of power, positivity, and absolutely certainty that they will come true.
Viviana Parades, Advertising
I was unsure and confused. I wasn't sure if I had the time for coaching sessions, but I made the decision to say yes in order to get peace of mind. Courtney helped me put things into perspective—kind of like a therapy session. I still do some of the exercises learned during our sessions to put things in perspective and make decisions.
Brian Sheridan, Actor
Courtney helps people set and achieve goals. When I do what Courtney teaches, I succeed. I set a goal in 2017 to book paid acting work that had social, spiritual, and political relevance. Since working with Courtney, I have done all that without really realizing it and have made more money acting than I ever have before. Every session with Courtney, I walk away learning something about myself and feeling a sense of calm. She helped take me out of my head, and gave me tasks and exercises that make me a happier and more productive person.
Tony Howell, CEO
To be honest, I felt a bit limited and hyper-focused. I was also a bit skeptical... can she help me? However, Courtney's enthusiasm and mastery convinced me. She makes the work easy, while still being exceptional. If you want custom coaching to get unstuck and design the life you want, do this! Courtney is so inspiring to be around... always helps me to think larger.
Georgia Buckner, Actor
Courtney helped me a lot this year; the one-on-one coaching was so worth it. She gave me tools and inspiration for the harder times and more tools and resources with cheerleading when I was on a roll. Courtney's support and guidance helped me achieve most of my major goals last year, including getting a new agent and starting to audition for major TV shows. Anytime you need some direction, she's a great person to work with. Can you tell I'm a fan????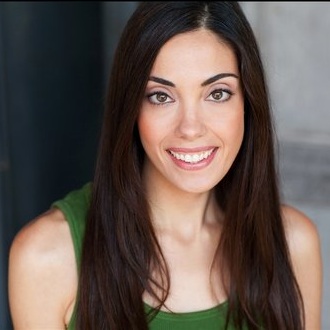 Suzette Mayobre, Actor
It's nice to know you're not alone. The "In The Waiting Room" workshop touches on issues most people don't share. Courtney and Sheana are awesome and put your "talking" mind at ease! Thanks!!!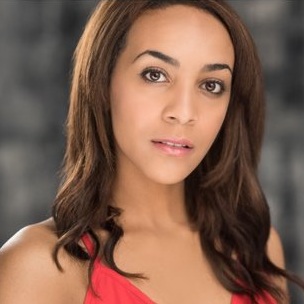 Briana Haskell, Actor
I left the "In The Waiting Room" workshop feeling more positive about not only auditioning, but myself in general.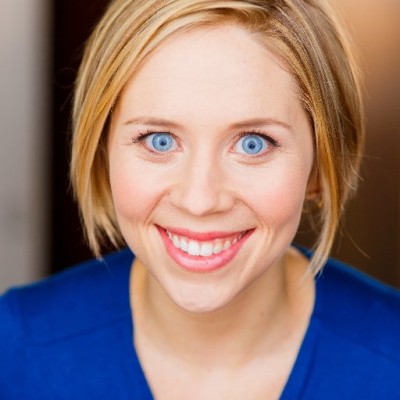 Leah Raidt, Actor
I just about doubled my income after working with Courtney, and most of it came from my skills as an actor/artist/teacher/facilitator...I'm feeling grateful for her coaching.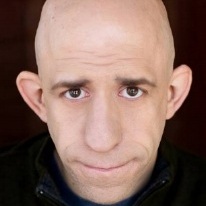 David Cady Jr., Actor
For me, working with Courtney was better than going to a therapist. She actually gave tools that I use everyday. She has helped me look at things from a more positive perspective and has helped me to increase my baseline of happiness. Also, she's funny and goofy and made me laugh on a consistent basis. She's great!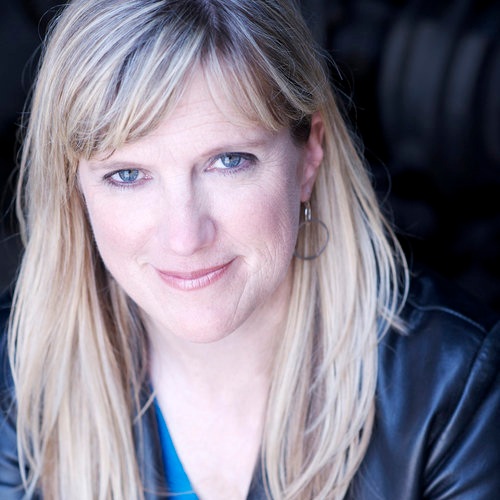 Carol Ludwick, Actor
Courtney presents solid, approachable material that really gets you thinking. She is genuine and warm and shares some great tools that will help you take action towards becoming a more relaxed actor. One who can get out of their own way and let the storytelling shine!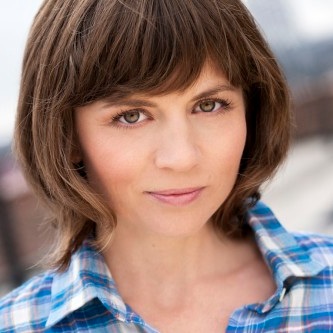 Sarah Louise Lilley, Actor
Courtney, I just wanted to say thank you!!! I'm so grateful to you for helping empower me to book a network TV show without an agent! I was able to let go of perfection and actually do less to achieve my goals. I highly recommend your coaching!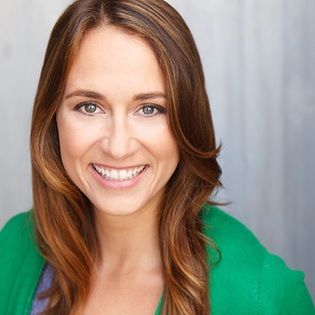 Karisa Bruin, Actor
If you're not moving forward and you can't figure out why, try this on for size: Coaching with Courtney Rioux.
Within two months of my first session with her, I cleared away places where I was getting in my own way and I booked a great commercial gig that was not only fruitful, but also a joy to work on.
I coach out of several offices in Chicago, but I can also coach anywhere in the world via the world wide web.
Sign up for a clarity session ($85) to see if we like working with each other. If the feeling is mutual, we discuss the packages I offer at the end of the call!
Can we meet for coffee? I'd love to pick your brain and be your friend!
While I love making new friends and drinking coffee, my busy schedule barely allows coffee with my best friends and family! If you'd like to sign up for a clarity session, I'd be happy to sit down with you for some brain picking.